Ms. Julia Genièvre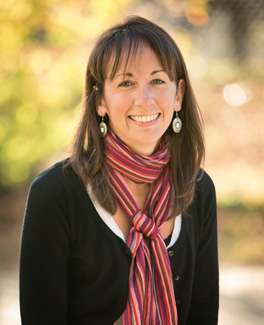 genievre@frenchschoolphila.org
School(s): Primary School
Department(s): French Faculty
Title(s): Fifth Grade Teacher
In the past dozen years of Julia Genièvre's teaching career, 2015 marks her second time at the French International School of Philadelphia. She came back to us from Groupe Scolaire Léon Blum, Perpignan, France where her role was teaching prekindergarten 4 through kindergarten. Currently, Ms. Genièvre is teaching fifth grade and will manage all subjects in French except for Music and Science. Ms. Genièvre taught second grade at the French International School from 2007 through 2010.
Ms. Genièvre went to the University of Bordeaux, France and received her degree in chemistry. During her travels, she's learned much and hopes to instill in her students how to be open minded along with the importance to learn about and from other cultures.
Ms. Genièvre has enjoyed learning from her American coworkers and using what she's discovered from them in her own classroom.
When asked what makes the school unique, she said, "The French International School of Philadelphia is unique because you can meet students and families from all over the world. The students receive a bilingual education that provides them with an excellent foundation for their future."