French International School Mathletes Earn National Awards
June 1, 2017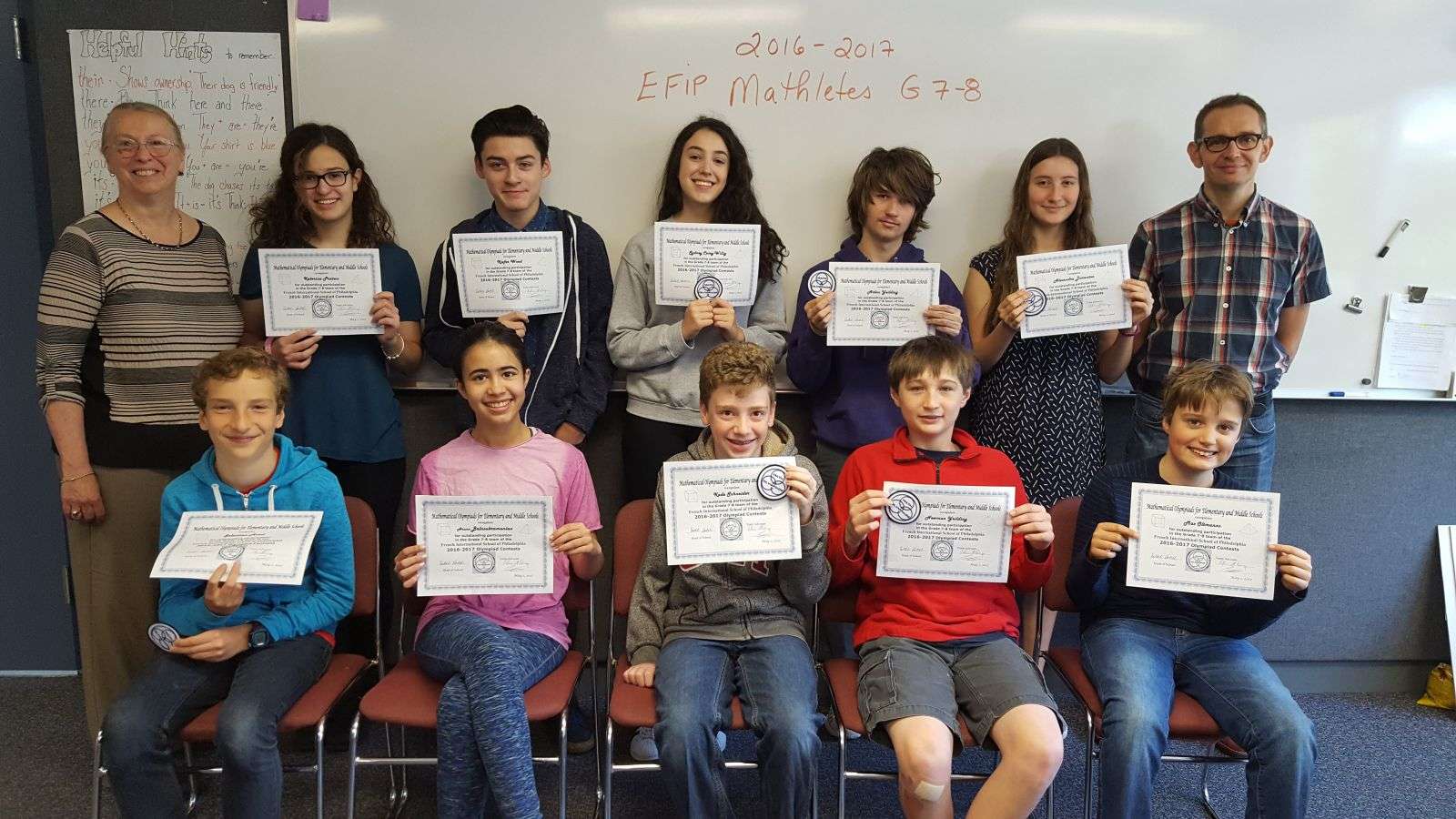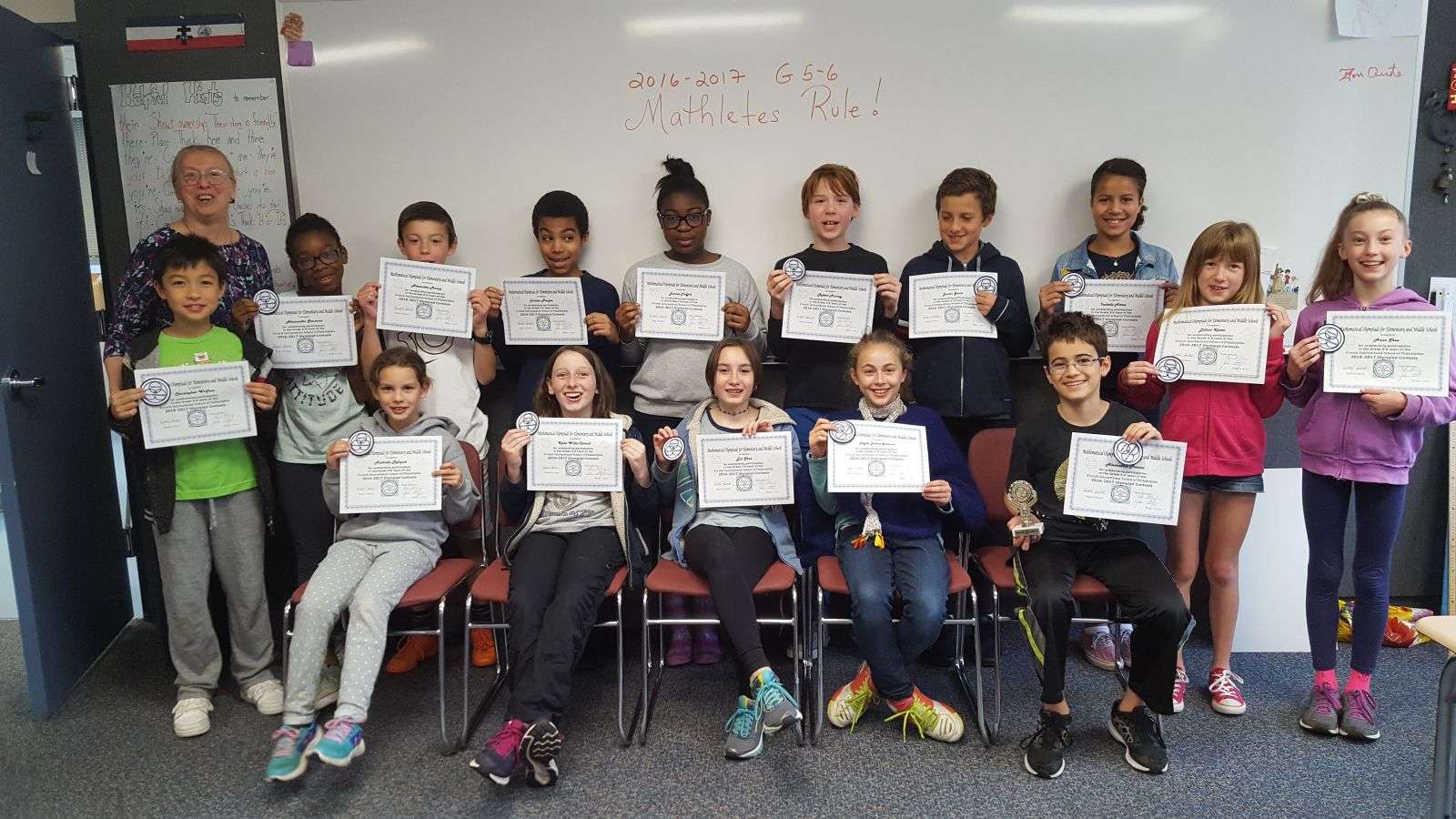 During the 2016-2017 academic year, twenty-seven 5th through 8th grade students at the French International School of Philadelphia competed in the 37th Annual Mathematical Olympiads for Elementary and Middle Schools. They were among nearly 150,000 students worldwide to participate this year. Member schools are located in all fifty states, thirteen American territories and approximately twenty-three foreign countries culminating in over 5,000 teams!
French International School "mathletes" met weekly before school throughout the year to practice their mathematical skills and then participated in a series of five monthly contests of five problems each. The students learned to solve unusual and difficult problems and to think creatively through the work of their coaches Mr. Joshua Stitzinger (G5-6 Team), Mr. Fabrice Camus (G7-8 Team), and Mrs. Valerie Denny (G5-6 and G7-8 Teams).
The students were recognized for their outstanding work with certificates for their participation. Thirteen students won National Awards within Division E (G5-6) and nine students earned National Awards in Division M (G7-8).
Aidan Yielding (G7-8) and Alexandros Pratsos (G5-6) received the Highest Points trophies for their respective teams. They also received a silver pin for being in the top 10% nationally.
The G7-8 Team included: Sydney Casey-Willig, Mei Darling-Wolf, Alexandra Duranton, Manon Magnan, Katerina Pratsos, Kiefer Wood, Aidan Yeilding, Aruna Balasubramanian, Sebastian Morel, Max Oltmanns, Kade Schneider and Newman Yeilding.
The G5-6 Team included: Sibylle Beltran-Gremaud, Eunice Fadjoh, Robert Murray, Isabelle Mitrev, Alexandros Pratsos, Tristan Prosper, Anna Shea, Eva Shea, Katie Willis-Carroll, Justin Gantz, Lilly Klatte, Alexandre Massip, Mathilde Reliquet, Alessandra Simmons and Christopher Wolfson.
Since 1979 the Mathematical Olympiads for Elementary and Middle Schools has provided challenging, thought-provoking problems that stretch the abilities of students, strengthening their foundation for both assessment tests and more advanced studies. French International School students have responded to the challenge with eagerness and enthusiasm!