Parents and Alumni Community
2023 Alumni Evening of Reflection
Students, parents, current and retired faculty all gathered in delight to listen to an impressive group of alumni share how a French International education helped to prepare them for life beyond FISOP. Participants paid tribute to the French International School for:
The confidence they carry and ability to be their best selves and stay true to themselves.
Providing them with the academic rigor, discipline and organizational skills, enabling them to excel in a variety of learning environments and social settings.
A love of language that has helped them master French at AP levels and helped learning other languages, such as Spanish, Russian and Japanese come more easily.
Making it possible to pursue studies and careers with an International component.
The ability to foster meaningful friendships among diverse groups and nurturing those friendships beyond FISOP.
Class of 2022 DELF recipients!
Our Class of 2022 alumni and families recently returned to FISOP and reconnected at the DELF (Diplôme d'Etudes en Langue Française) awards ceremony. It was a proud moment for all as our alumni received their diplomas issued by the French Ministry of Education, certifying their French proficiency and enhancing their futures. This amazing achievement is valid for life and recognized worldwide.
Félicitations !
Abdoulaye Bah - Harriton High School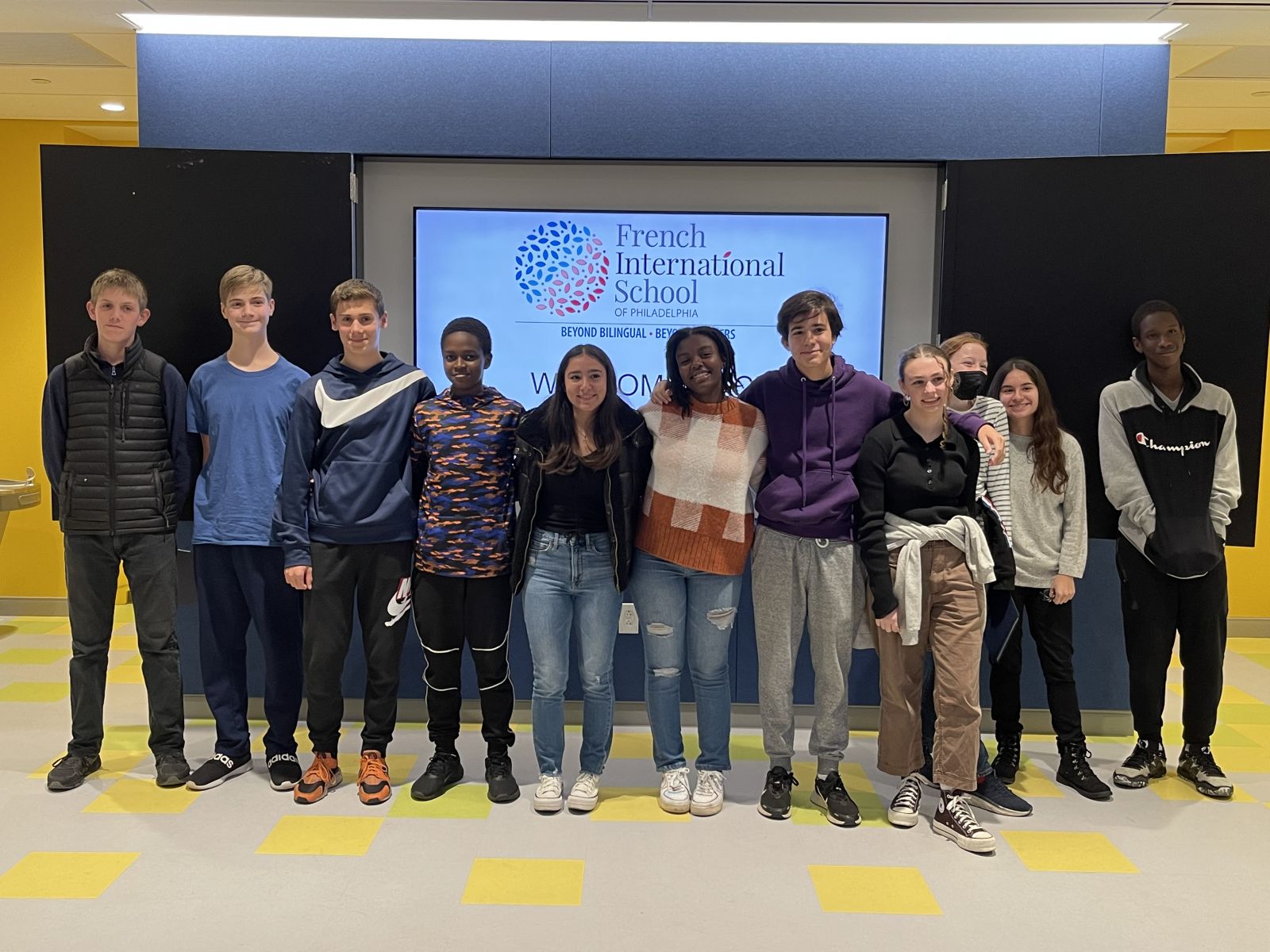 Orélio Bamat Giron - Central High School
Haviland Brown - George School
Yana Diakité - Central High School
Youssouf Doucoure - Upper Darby High School
Aliza Gabay - Harriton High School
William Lorenzi - Owen J. Roberts High School
Cyrus Reese - Friends' Central School
Lucía Rodriguez-Méndez - Central High School
Djeynaba Sakho - William W.Bodine High School
Tessa Schneider - Harriton High School
Jonathan Ware - Harriton High School
Heidi Willis-Carroll - Academy at Palumbo