Mrs. Anne Nelson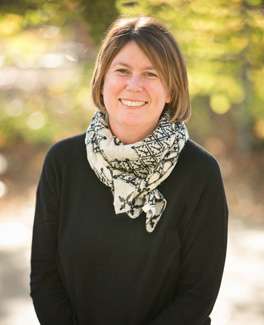 School(s): Primary School
Department(s): French Faculty
Title(s): Second Grade Teacher
Anne Nelson was born in Nantes, France and spent most of her childhood in Vitré, France. She joined the French International School of Philadelphia in 2005 to teach French to the prekindergarten 4 class.
Mrs. Nelson attended Université Catholique de l'Ouest in Angers, France where she studied English, German, Italian, linguistics, and English and American literature and civilization. She received her degree in language studies, linguistics and translation.
From 1991 through 1996, Mrs. Nelson taught in different schools around Nantes, France before moving to Boston, Massachusetts where she served as a French teacher at the French Library and Cultural Center for four years. She taught French 101, French grammar, French civilization, translation classes and French literature. Thereafter, she taught kindergarten at the International School of Boston for five years before moving to Philadelphia with her family.
When asked how her life experiences have influenced her as it relates to working at the French International School, she said, "I live in a bilingual household, my children are bilingual and bi-cultural and the French International School is a natural environment for me."
In her free time, Mrs. Nelson enjoys spending time with her family, reading a good book, and creative hobbies like sewing and knitting.