Ms. Céline Guemnie Tafo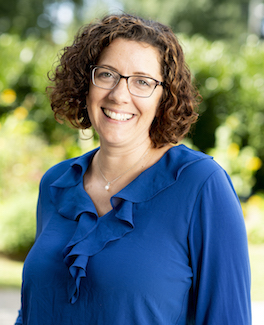 Title(s): Second Grade Teacher
Celine Guemnie Tafo grew up in Roanne near Lyon, France. She earned a Bachelor's in Education Science before completing her teaching certificate at the Institut Universitaire de Formation des Maitres in Etiolles in 2004. She has more than 15 years of experience in teaching in all elementary school grades. In 2018, she moved to the Philadelphia region with her family. Interested in Montessori education, she earned a Montessori Teacher certificate at MITE (Montessori Institute Teacher Education) in Wilmington, Delaware, where she has been teaching for the past three years in the 3 to 6 year old classroom.
Ms. Guemnie Tafo is very excited to be a member of the multicultural French International School of Philadelphia and work in a bilingual environment. She finds it amazing to witness how quickly children can absorb a new language.
In her free time Ms. Guemnie Tafo enjoys spending time with her family, gardening, hiking, traveling and enjoying new culture and culinary experiences.