Mrs. Clotilde Phelan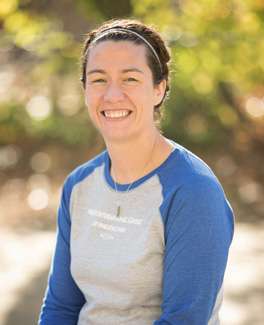 phelan@frenchschoolphila.org
Department(s): French Faculty
Title(s): Second Grade Teacher
Clotilde Phelan joined the French International School of Philadelphia in 2004. She served as a first grade teacher until 2012 and then became a second grade teacher; a role she still holds today. Previously, she taught kindergarten, first and second grades at Ecole du Ribay, Mayenne-53, France.
Mrs. Phelan studied sociology and ancient history at University Paris VIII. She also achieved a master's degree in education at the IUFM in Laval, Mayenne-53, France.
A native of Paris, France, Mrs. Phelan likes to tell students that she grew up between the Statue of Liberty and the Eiffel Tower. She has also lived in Laval, Mayenne, France and Litchfield, Minnesota, United States.
In her spare time, Mrs. Phelan trains for half-marathons and marathons. She has participated in the Philadelphia and Las Vegas marathons in addition to many half-marathons. During spring and summer, she trains for triathlons and can sometimes be found rowing along the Schuylkill River. The rest of the year, she likes to play disc-golf, especially when there is snow on the ground.