Mr. Fabrice Paradis-Béland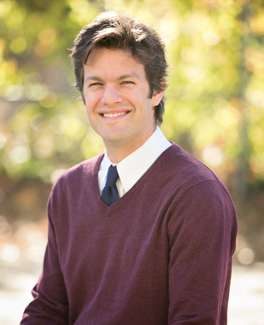 Title(s): Middle School Social Studies and Latin Teacher; Director of Auxilary Programs- Upper School
Fabrice Paradis-Béland came to the French International School of Philadelphia in 2011 to teach French social studies and Latin in the Upper School. Previously, he taught political science and humanities at Villanova University and has been a research scholar at Villanova and Princeton Universities.
Mr. Paradis-Béland's post-secondary education took place in several countries. He received a bachelor's degree from Laval University, Quebec City, and a master's from Ottawa University. He went to school in France at École des hautes études en sciences socials and Ludwig-Maximilians Universität in Munich. He studied philosophy, Latin, German, political science and history.
Mr. Paradis-Béland was awarded the Jack Miller Fellowship Award from Villanova University.
According to Mr. Paradis-Béland, "Given the fact that we live in a globalized world and that the process of globalization will only accelerate in the future, bilingual education is more necessary than ever to adequately prepare our children to be able to function and thrive in tomorrow's world."
In his view, "The French International School is unique for the reason that its students are provided with an excellent education according to the standards, practices, methods and objectives of two great nations: the French and the American." He said, "This makes our students aware of the importance of culture and of cultural diversity. All this takes place within a group that is kept small enough to allow the teacher to give to each student, on a daily basis, the attention and care that he or she deserves and needs."