Ms. Jacinthe Julien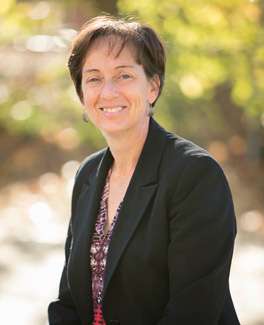 School(s): Primary School, Administration
Department(s): Administrative and Office Staff
Title(s): French Program Coordinator (PK-K); Admissions Director
Jacinthe Julien is the French Program Coordinator for grades prekindergarten 3 to kindergarten. She first joined the French International School of Philadelphia in 2003 as a prekindergarten 4 teacher. Ms. Julien has been a school educator since 1989 having served as a French teacher in the United States and Canada teaching students from prekindergarten through high school.
Ms. Julien received her bachelor's degree in education from the Université de Montréal and her certificate in administration from the Université du Québec à Hull. She studied towards a certificate in French as a second language at both York University and the Université de Montréal.
A native of Quebec, Canada, and a first language French speaker, Ms. Julien was raised in Ste. Martine, a small town on the Montreal South Shore.
When asked why she is passionate about bilingual education, Ms. Julien said, "I am always impressed by the speed at which young children learn a new language. The authenticity of the setting at the French International School makes it an incredible learning environment for the students." She said, "I also enjoy seeing the children learn to communicate with each other quickly and to witness the exchange of knowledge and culture, within each class. There is great collaboration that exists between the families and the school which is quite unique to the French International School of Philadelphia."
In her spare time, Ms. Julien enjoys reading, biking, walking, and spending time with her family.