Ms. Jade Touam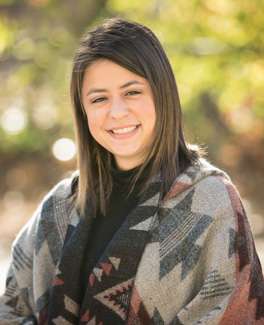 jtouam@frenchschoolphila.org
Department(s): Administrative and Office Staff
Title(s): Development Coordinator
Jade Touam, an alumna of the French International School of Philadelphia, has served as the development coordinator since 2014. She manages the school's annual giving campaign, oversees alumni relations, and supports the school's marketing efforts including social media engagement.
Born in Dijon, France, Ms. Touam has lived in Florida, Argentina, and Philadelphia. She received a bachelor's degree from Gettysburg College where she studied globalization, political science and Spanish and a master's degree from the George Washington University's Elliott School of International Affairs.
A first generation immigrant to the United States and one who has studied abroad, Ms. Touam has experienced first-hand what it is like to be a newcomer to an unfamiliar country, where an unfamiliar language is spoken. Her experiences have readied her to welcome and assist families who may not only be new to the French International School, but new to the United States.
Ms. Touam is passionate about bilingual education. She believes that a multilingual and multicultural education truly opens up a person's world, allowing them to acquire many different perspectives and succeed in the global economy. When asked what makes the school unique, Ms. Touam said, "At the French International School, students don't just learn to speak English and French. They learn to embrace and celebrate a host of different cultures and traditions, beyond French and English, thanks in part to our diverse student body."