Mr. Joshua Stitzinger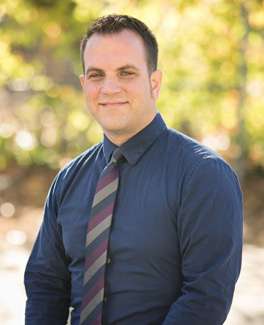 School(s): Primary School
Department(s): American Faculty
Title(s): Fifth Grade Teacher
Joshua Stitzinger serves as the fifth grade English teacher with the French International School of Philadelphia. He has been with the school since 2004. He also serves as the School's yearbook teacher and editor.
Mr. Stitzinger received his bachelor's degree in elementary education from Kutztown University and earned a master's degree in teaching and learning with a concentration in technology at NOVA Southeastern University.
An accomplished educator, Mr. Stitzinger is the recipient of Arcadia University's Children's Literature Teaching Award. He also won 1st place in National Geographic's Hands-On Explorer Challenge contest for teachers and traveled to Australia as a representative of National Geographic.
A father of two young children, Mr. Stitzinger spends much of his spare time with his family. He enjoys listening to music, skiing, swimming, reading, making things with his hands, hiking, writing, socializing and exploring nature. For several years, he has served as team captain for a Walk to Defeat ALS team called "the REAL Stitz."