Ms. Keltoum Chaffa-Colomb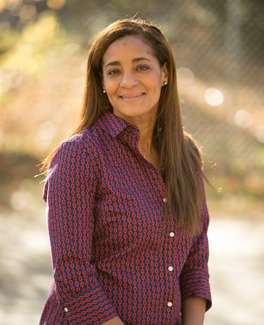 School(s): Primary School
Department(s): French Faculty
Title(s): Prekindergarten 4 Teacher
Keltoum Chaffa-Colomb joined the French International School in 2002. After being an assistant teacher, camp counselor and after-school club organizer for several years, she now teaches French to the students in prekindergarten 4.
Born in France, Ms. Chaffa-Colomb was raised in Tonnerre, but has lived in several parts of the country including Dijon, Troyes, Auxerre and Avalon. Ms. Chaffa-Colomb is a native French speaker and is fluent in English and Arabic.
In her free time, Ms Chaffa-Colomb enjoys running and traveling with her family.