Mrs. Laurence Prigent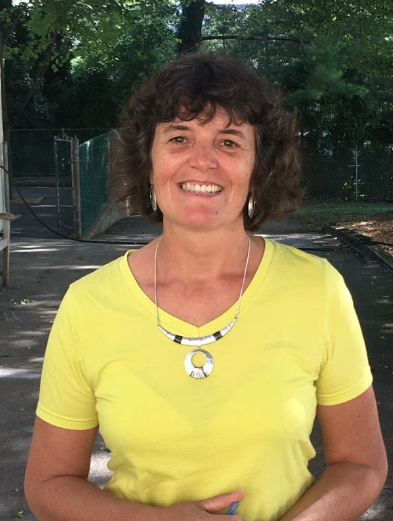 School(s): Primary School
Department(s): French Faculty
Title(s): Prekindergarten 3 and 4 Teacher
Laurence Prigent has been with the French International School of Philadelphia for more than a decade and is a prekindergarten French teacher. Raised in Laval, France, she studied at the Université du Maine, Le Mans, France and received a degree in economic and social administration.
Mrs. Prigent's children attended the French International School and she became inspired to help the school spread the word of its bilingual education. She is enthusiastic about bilingual education and believes it is a chance for students to learn and know several languages as it opens so many doors when it comes to study, work and travel. It also allows students to discover and understand other cultures.
When asked what makes the French International School unique, Mrs. Prigent said: "Students have the chance of being taught two languages while following the American and French curriculums; the school offers small classes sizes allowing students to feel comfortable with their peers and teachers; and the teachers are dedicated to teaching their native language."
Her advice to families transitioning to the school is to give it time and patience when their child is learning a new language. It is a joy to see them start to understand a language not their own. She said, "I love seeing a smile on my students' faces when they realize they understand what is being said or start talking in a language other than their native one."
During her free time, Mrs. Prigent volunteers with her children's school events. In her off hours, she enjoys time with her husband and children, cooking, reading, hiking and traveling to discover new places.