Ms. Lise Hummel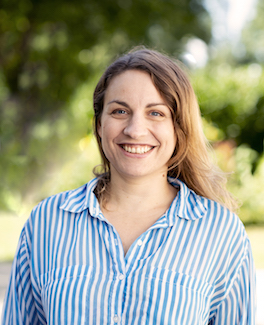 Title(s): Fifth Grade Teacher
Before turning to teaching, Mrs. Hummel began her career with a business degree, working in marketing for large companies. She went on to study education at the University of Strasbourg, and since then has had the opportunity to teach multiple grade levels, from PK3 to Fifth Grade.
Ms. Hummel firmly believes that her past experience in marketing serves as an asset to her teaching career as it has brought her creativity and rigor, and further believes that every experience is worthwhile.
A passionate traveler, Mrs. Hummel has a particular affection for the United States, which she has visited on several occasions, even having completed a portion of her studies at Virginia Tech.
In her free time, Ms. Hummel practices classical and contemporary dance, and plays the piano.
Ms. Hummel is very excited to join the French International School of Philadelphia, citing it as a place where numerous cultures meet, and where the students' well-being is at the heart of everything we do.