Mrs. Marie Gillam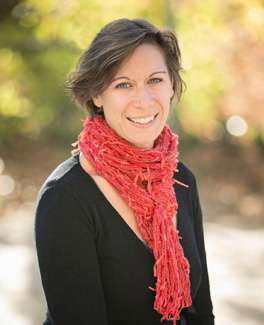 gillam@frenchschoolphila.org
Title(s): Third Grade Teacher
Marie Gillam was born and raised in Strasbourg, France. She received her bachelor's degree in Philosophy from the Université Marc Bloch in Strasbourg, France and her master's in French as a Foreign Language at the Université Stendhal, Grenoble, France.
Mrs. Gillam earned her elementary teaching certificate in 1998 and started teaching in the Strasbourg school district in France. Soon after, she was the recipient of an Erasmus scholarship to teach high school French in Oulu, Finland. Mrs. Gillam moved to the United States in 2001 to teach at the French American School in Silicon Valley in California. She has been teaching elementary school in French at the French International School of Philadelphia since 2003.
A mother of three children, Mrs. Gillam spends all of her free time with her family, cooking and taking weekend trips. An outdoor enthusiast, Mrs. Gillam is fond of hiking and volunteers with the American Hiking Society to maintain National Park hiking trails during summer. She has traveled extensively in Scandinavia and enjoys sharing her experiences with her students.
When asked what she finds most exciting about your current role at the French International School, Mrs. Gillam said, "I love to interact with my students. Their enthusiasm, their motivation and their dreams fill me with hope for the future!"