Ms. Marjorie Baillet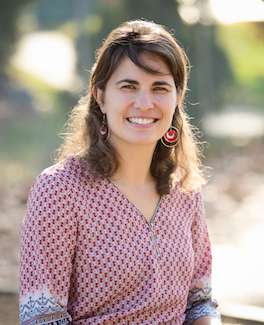 baillet@frenchschoolphila.org
School(s): Primary School
Department(s): French Faculty
Title(s): First Grade Teacher
Ms. Baillet joined the French International School after having taught pre-kindergarten through second grade over the course of 12 years in Normandy, France. Before that, she taught fifth grade in Béziers, France. Ms. Baillet was raised in Normandy, near Rouen, and has also lived in Paris, Marseille, and Montpellier.
Ms. Baillet holds a master's degree from the Ecole Normale Supériore in Paris, as well as a teacher's certification which she earned in Montpellier. She is excited to be teaching in an international environment, which she believes to be especially stimulating for both students and teachers.
In her free time, Ms. Baillet enjoys reading, traveling, and singing with a chorus.