Ms. Myriam Bourmaud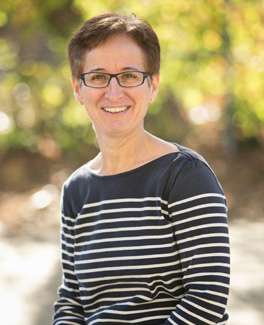 bourmaud@frenchschoolphila.org
School(s): Primary School
Department(s): French Faculty
Title(s): Fourth Grade Teacher
The French International School of Philadelphia welcomed Myriam Bourmaud back to teach fourth grade French in 2015. She returns to the school, where she taught fourth grade French from 2007 to 2010, after a period spent in France working both as a teacher and as the head of a primary school.
Ms. Bourmaud hails from Nantes, France. She studied at the Centre de Formation Pédagogique in Nantes, France and earned her teaching degree from the French Ministry of Education. She is fluent in both French and English and is a history buff with a deep interest in French-American history.
Ms. Bourmaud has taught in both the United States and Australia. Her first international teaching experience was in Dallas, Texas at the Dallas International School from 2002 to 2004 where she taught third and fourth grades. She went down-under to the continent of Australia to teach second grade from 2004 to 2006 at the Telopea Park School in Canberra, before returning to the U.S. to teach at the French International School in 2007.