Mrs. Robin Zwick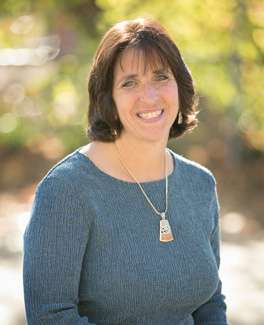 Title(s): Fourth Grade Teacher
Robin Zwick is a fourth grade English teacher with the French International School of Philadelphia. She has been with the school since 2001 and has taught third and fourth grade English along with providing English support for various grade levels. She serves as the liaison with the MCIU. She also organizes and runs the Upper School Reading Olympics program. Prior to joining the French International School, Mrs. Zwick taught first, second and third grades over the course of 10 years in Delaware's Brandywine School District.
Mrs. Zwick received a bachelor's degree in elementary education from Syracuse University in New York and a master's of instruction degree in elementary education from the University of Delaware.
As a member of the French International School community, Mrs. Zwick recognizes that each student is unique and comes to her classroom with a variety of backgrounds and experiences. As a teacher, she wants to provide a comfortable, challenging and fun learning environment where students will flourish academically and socially.
Mrs. Zwick grew up in Wilmington, Delaware and has lived in Wynnewood, Pennsylvania for nearly two decades. In her free time, she enjoys spending time with her husband and two sons, traveling, playing tennis, skiing, and reading on the beach.