Ms. Susan Lynch Killoran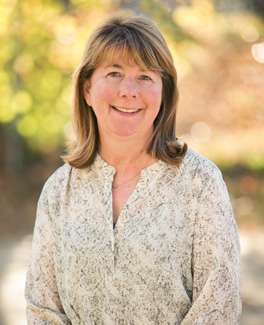 killoran@frenchschoolphila.org
School(s): Primary School
Department(s): American Faculty, Specialist Teacher
Title(s): Third Grade Teacher; Science Teacher (PK3-G1)
Born in Camillus, New York, Susan Lynch Killoran was educated at the University of New York at Oswego where she received both her bachelor's and master's degrees in elementary education. She has been with the French International School of Philadelphia since 2009 and currently teaches third grade English as well as science for prekindergarten, kindergarten and first grade.
Since growing up in a small town, Mrs. Killoran values and recognizes the role that a sense of positive belonging and community plays in life. Her later experiences which included leaving that environment to attend college, join the work force and create an independent life, all served to strengthen her belief that a sense of community is important.
Working in public schools in New York and coming to a private, bilingual and multicultural institution was like charting new territory. In her first role at the school as a substitute teacher, Mrs. Killoran says she was able to see the difference in the structure and learning arc, which impressed her so much she sought a full time position. As a member of the French International School community, she strives to build upon her past professional and personal experiences in a learning community that values each student and provides a positive learning environment.
Mrs. Killoran believes the uniqueness of the French International School is its strong learning community that creates a sense of inclusion and support for students across all grade levels, with highly creative multimodal art activities, and a wide range of quality materials that support age and ability appropriate learning. There is a vibrant and diverse student body with an engaged staff committed to the mission of the school.